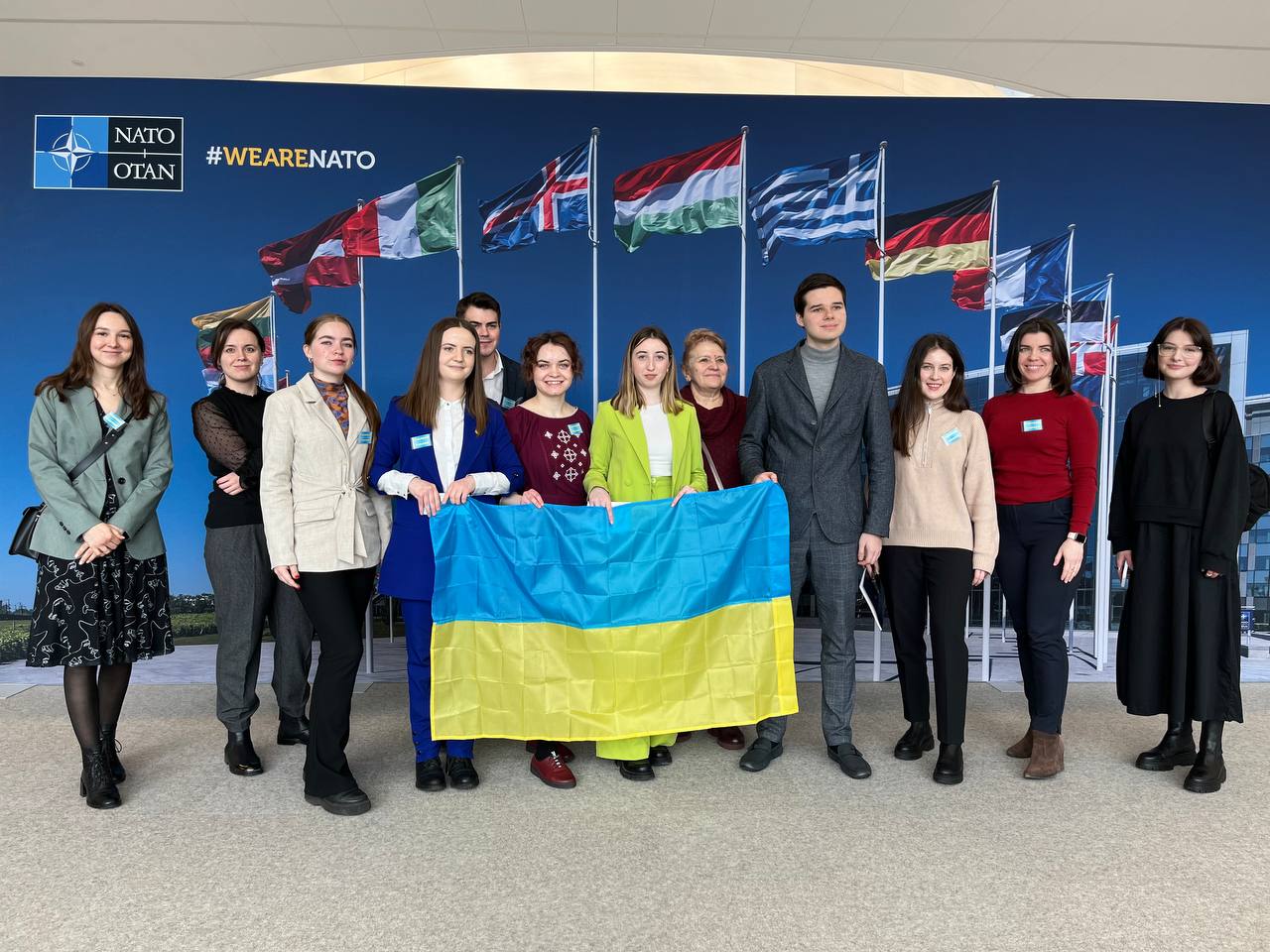 Last week, students of the first and second Model of the NATO Youth Parliamentary Assembly visited the NATO headquarters in Brussels.
This was reported by Oksana Yurynets, a member of the National Interests Advocacy Network "ANTS", head of the permanent delegation of Ukraine to the NATO Parliamentary Assembly (2018-2019).
"They met with various representatives of NATO, in particular with the director of the NATO Documentation and Information Center Vineta Kleine and the representative of the Division of Political Affairs and Security Policy of NATO Florian Enke. They discussed the development of Ukraine-NATO relations from the restoration of independence until now, with an emphasis on the change in relations after the start of a full-scale invasion. During their visit, they also discussed some of the most pressing security issues, including the Russian Federation's war against Ukraine. Our participants in the NATO PA Youth Model shared their views and ideas on how NATO can effectively address these challenges and contribute to peace and stability in the region. In addition, they talked about the work and the structure of SHAPE, discussed what divisions it consists of and why it was created. Ukrainian students were given two excursions to both locations," says Oksana Yurynets.
It is worth adding that at the headquarters, the youth communicated with representatives of various NATO divisions and also visited the communication department, where NATO content is created.
We would like to remind you that already this spring, with the support of the NATO Information and Documentation Center, the 3rd NATO PA Youth Model will be held in Kyiv.