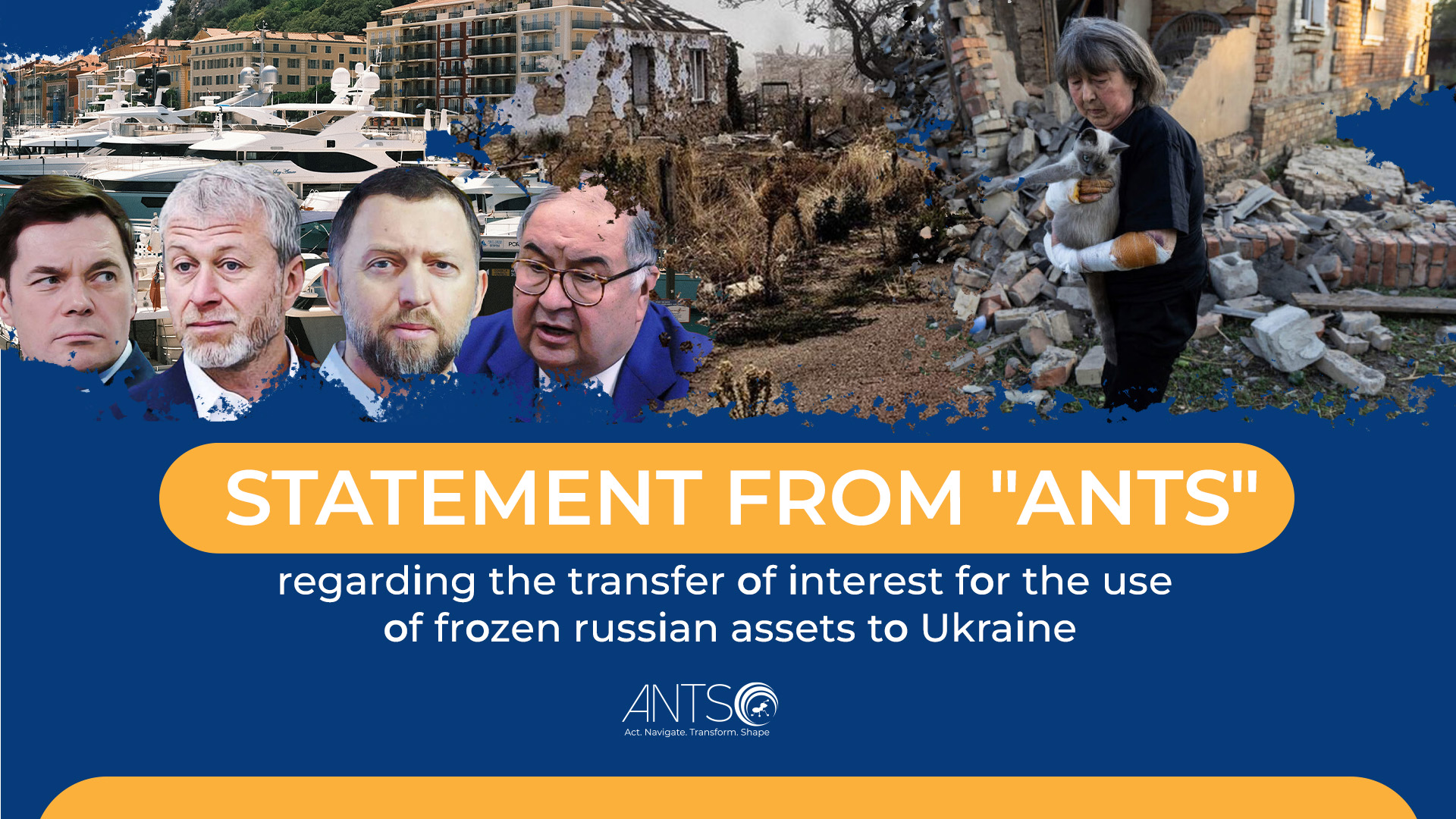 The team of the ANTS National Interests Advocacy Network expresses its sincere gratitude to the European Union for the decision to use billions of euros received from frozen russian assets to compensate for the losses Ukraine has suffered as a result of the full-scale invasion. We see this decision as an important step towards supporting Ukraine and restoring stability.
However, we would like to emphasize that Ukraine insists on the development and implementation of legal mechanisms for the transfer of frozen russian assets to Ukraine in order to compensate for the losses that our country has suffered as a result of russia's full-scale invasion. Given the grave circumstances and significant damage caused to Ukraine as a result of the war, this will be a step forward in restoring our country and ensuring its further development.
We call on all parties to work together to develop and implement legal mechanisms that would allow for compensation for the losses suffered by Ukraine and contribute to peace and stability in the region. Ukraine is ready for constructive cooperation and joint efforts in this direction.
Ukraine understands the complexity of the process of unblocking frozen russian assets and is ready to actively contribute to the solution of this problem through dialogue and cooperation with international partners, including the European Union. We also express our readiness to cooperate with the European Commission and other relevant bodies to actively develop and implement the necessary legal mechanisms.
Ukraine sincerely believes in the support and solidarity of the international community in this difficult period and is ready to make joint efforts to resolve this issue and restore stability and prosperity to our country.
Team 
of the public organization "National Interests Advocacy Network "ANTS"