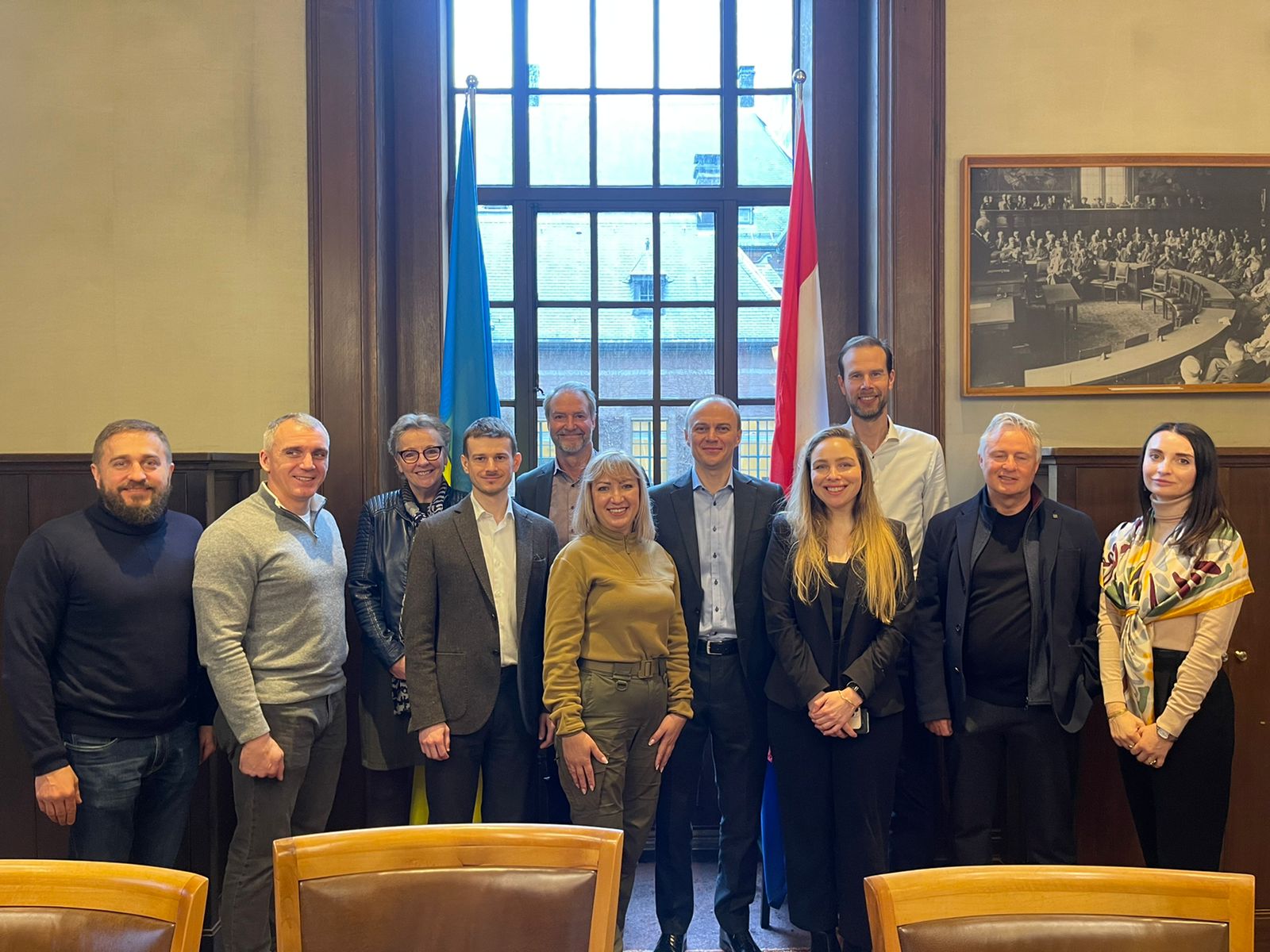 National Interests Advocacy Network "ANTS" together with its partner the International Center for Ukrainian Victory organized a trip for leaders of communities affected by russian aggression to Rotterdam, which was completely destroyed by bombing during the Second World War.
The executive director of "ANTS" Vasyl Sehin said that the mayors of the port cities of Mariupol, Mykolaiv and Kherson went to Rotterdam.
"We understand that the post-war reconstruction process will take several years. Rotterdam is an excellent illustration of how a city can return from severe destruction to become one of Europe's most vital ports. Our mayors will be able to learn about specific techniques and approaches utilized by Rotterdam officials and planners in the postwar years. They will also be able to experience firsthand how urban growth and civic infrastructure have evolved through time," – Vasyl Sehin explained.
"It appears to be beneficial to me in various ways. First, there was the experience of rebuilding Rotterdam from the ground up. Planning, urban development from the ground up, and legislative actions are all useful. The walking story-excursion, in particular, impressed me. There are numerous instances that we may exploit "said Mariupol's deputy mayor.
Because Ukraine is now facing a full-scale invasion by russia, it is critical to assess how the country will recover from the fight, according to ANTS expert Yuliya Vusenko, who is accompanying community leaders on the tour.
"The community leaders' visit to Rotterdam teaches them how to approach this challenging issue. It is vital to carefully select the best course of action and develop a precise strategy in preparation so that it may be implemented as quickly as possible after victory. Let us be inspired by Rotterdam and other cities that have successfully rebuilt after the war and collaborate to build a future we can be proud of," – Yuliya Vusenko stated.
The non-govermental organization National Interests Advocacy Network "ANTS", together with the International Center for Ukrainian Victory, promotes cooperation between the heads of Ukrainian territorial communities and international partners.