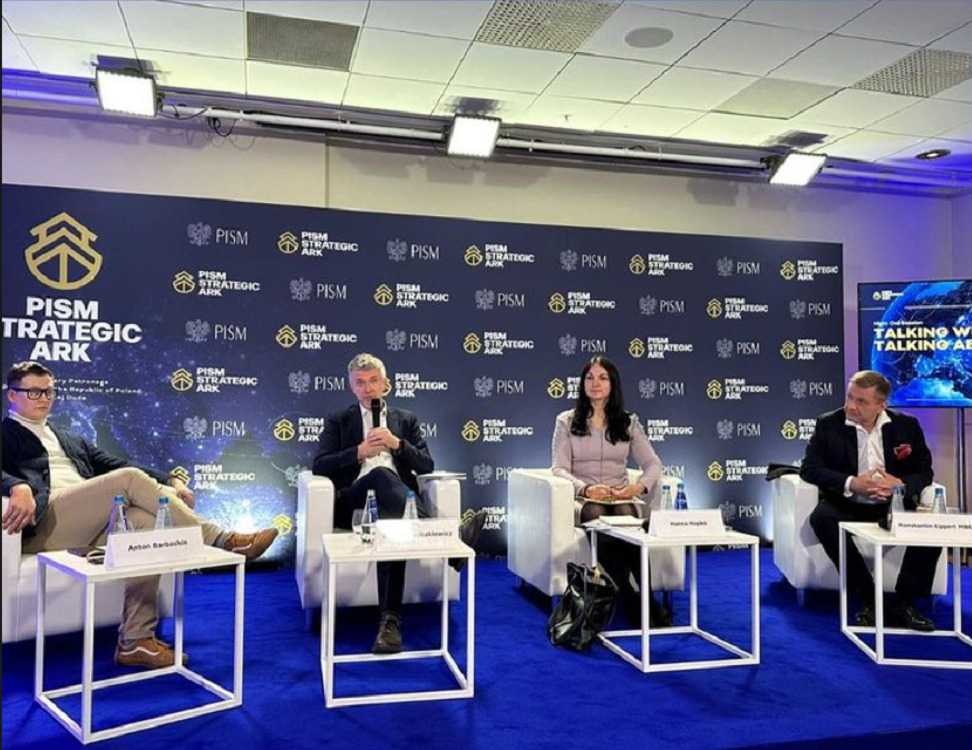 Providing weapons to Ukraine, helping to restore territorial integrity and sovereignty, and developing a strategy to defeat russia are the key issues that the world should focus on.
This was emphasized by the head of the National Interest Advocacy Network "ANTS" Hanna Hopko, during the second PISM Strategic Ark conference in Poland.
"Poland's support for Ukraine is unwavering – from Ukraine's membership in NATO to the F16 coalition and Ukraine's victory in 2023, because it is important for global democracy," the head of ANTS emphasized.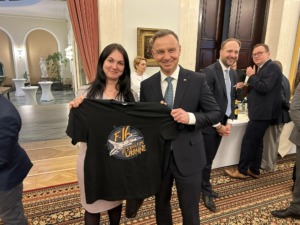 Hanna Hopko thanked the President of Poland, Andrzej Duda, and the entire people of Poland for their consistent support throughout Ukraine's path to victory.
"Poland supports the provision of F16, conducting exercises. But the key thing is that we work together for the complete victory of Ukraine and the de-imperialization of the russian federation," said the head of "ANTS" and presented the Polish president with a symbolic T-shirt.