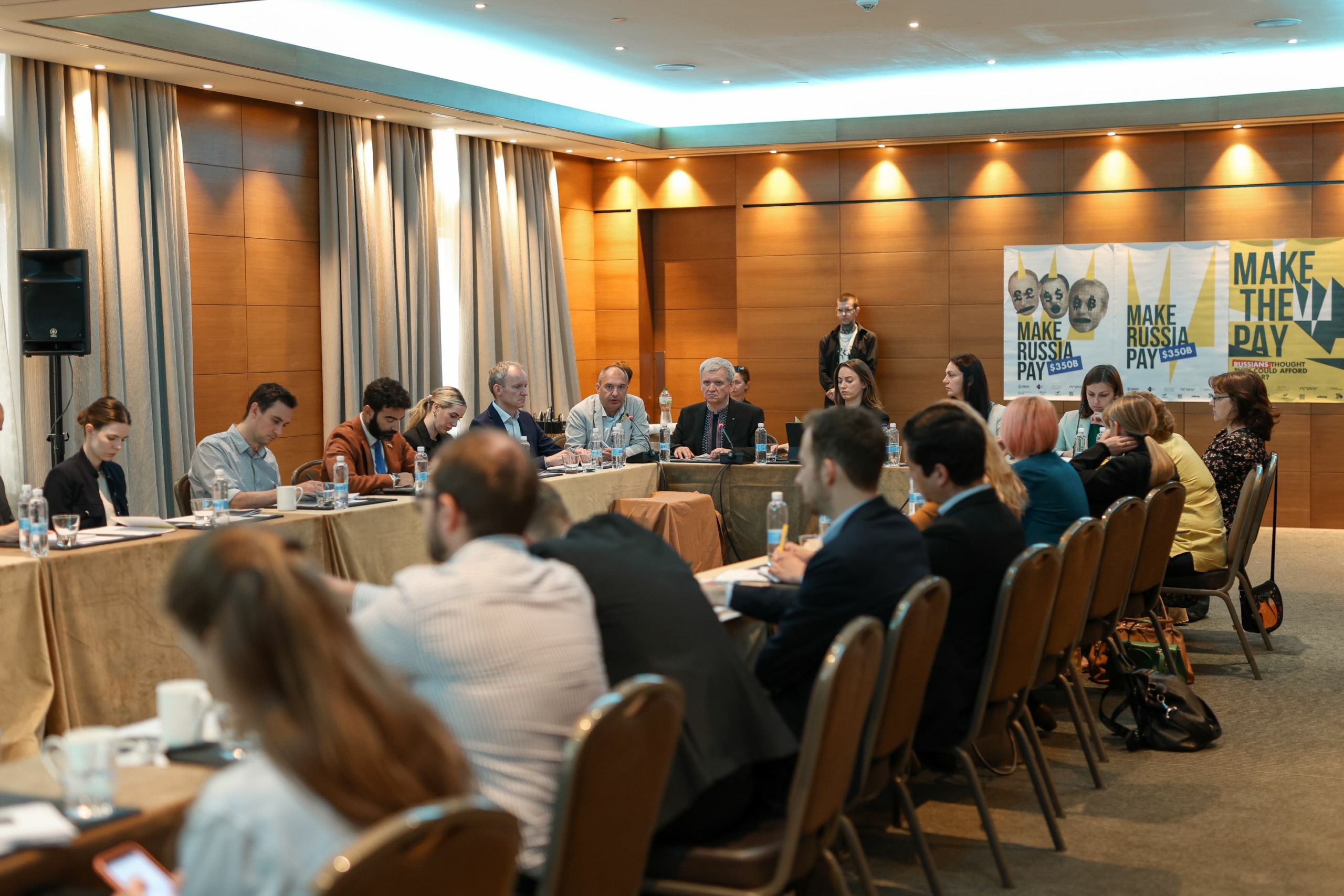 Diplomats and experts gathered in Kyiv to discuss mechanisms for the confiscation of russian assets in favour of Ukraine. The main focus of the closed-door event was on the russian state assets, and assets of the Central Bank of russia.
During the meeting, participants discussed Ukraine's losses from the war, reasons why russia must pay this time, and the experience of successful confiscation of russian assets in Ukraine (private and state-owned). As well as the experience of other countries, in particular Estonia and Belgium, also, legal and political mechanisms of future confiscation.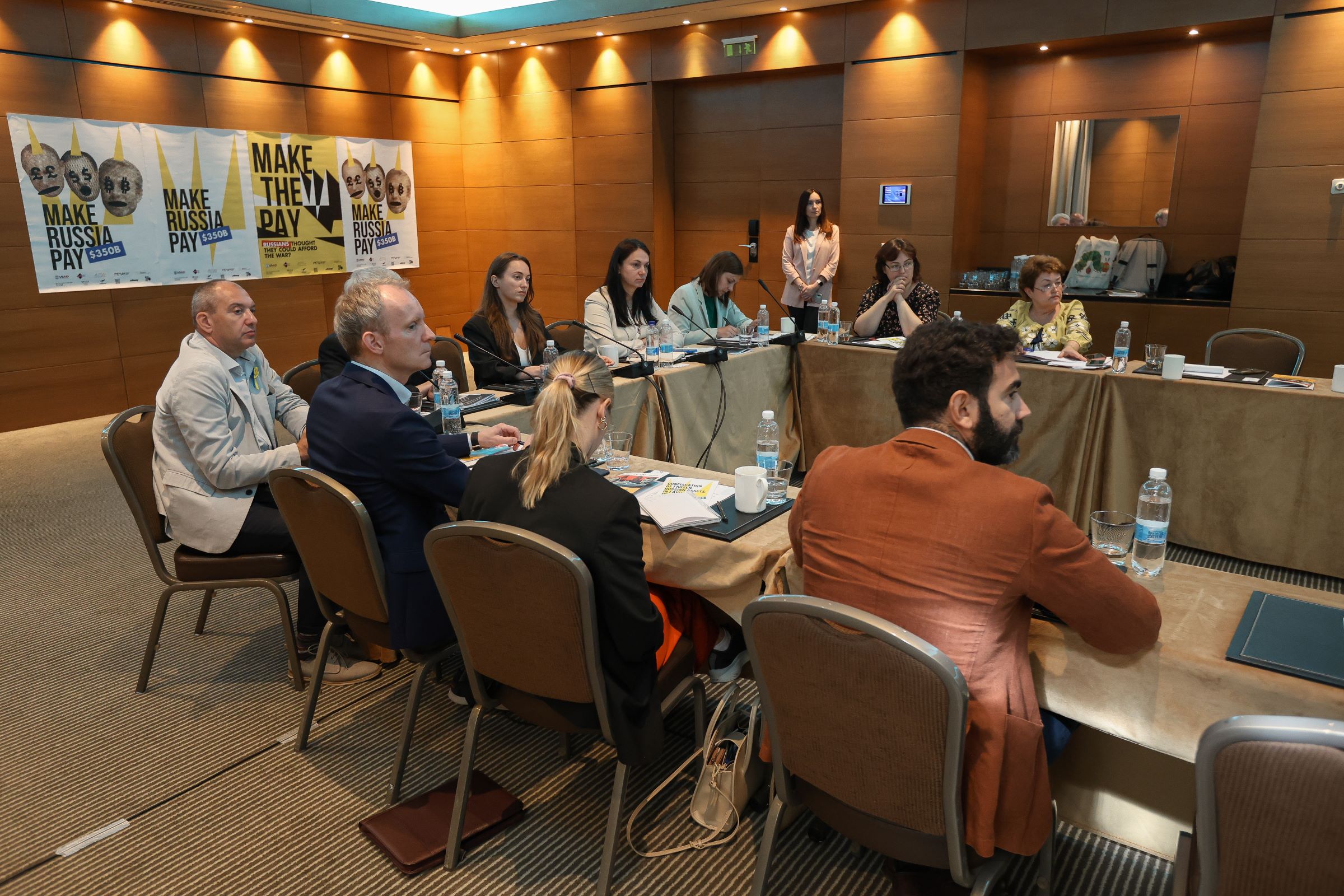 "Russia must pay for the damage it has done and continues to do to our country every day. This applies to both material and moral damage. The world must make russia pay", – said ICUV Co-founder Hanna Hopko.
As calculated by the World Bank in March 2023, the conservative estimate of the damage caused by russia's war in Ukraine is USD 411 billion and is constantly growing.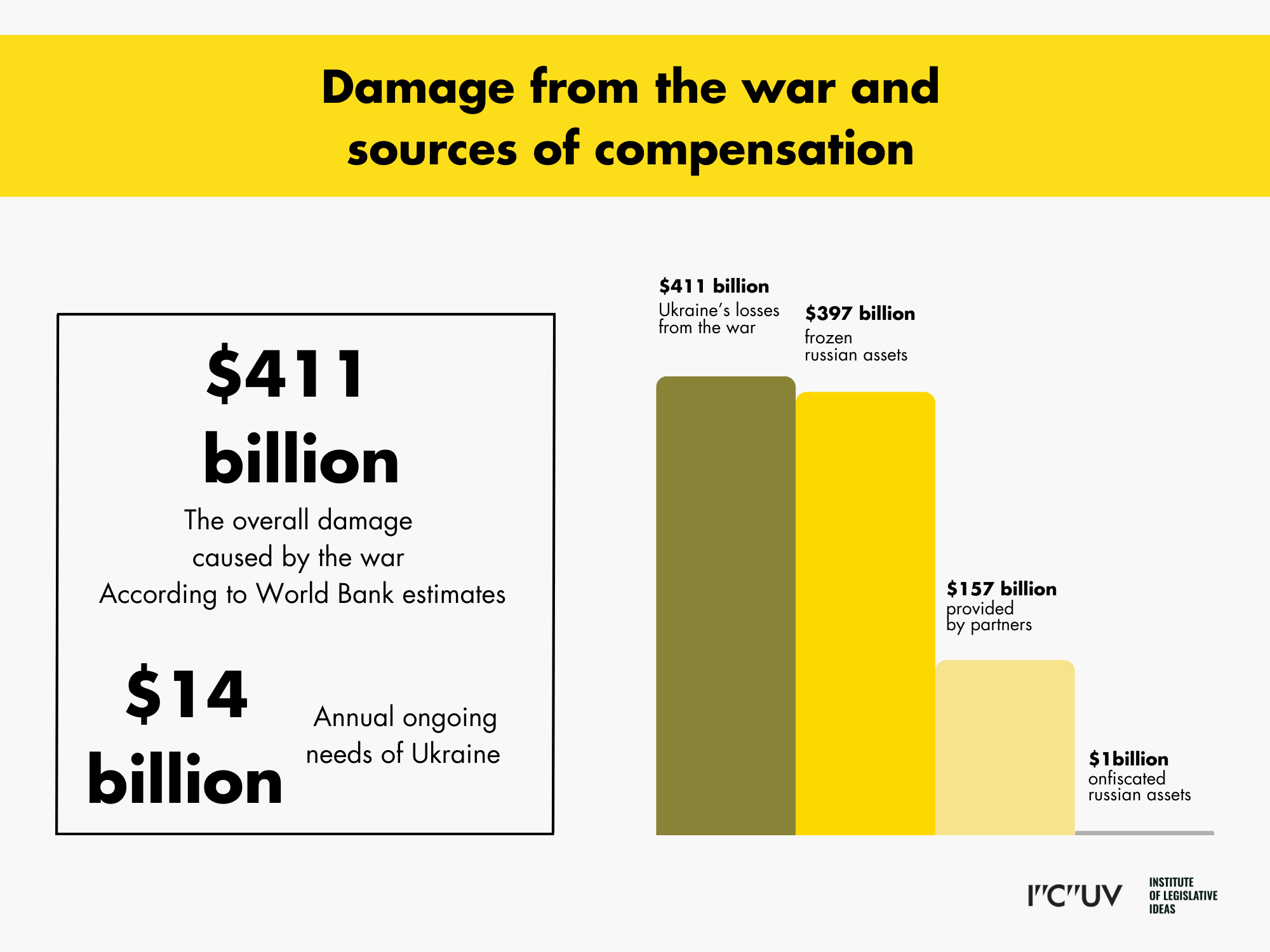 Expert Yaroslav Sydorovych noted that these calculations do not take into account the damage caused by the occupation of Crimea. So the losses are significantly higher.
According to preliminary estimates, frozen russian sovereign assets amount to USD 350 billion. They are concentrated mostly in the EU, Switzerland, Japan, the UK, and the US. Therefore, common action is required to seize and use those funds for Ukraine.
"We believe that the establishment of an effective "confiscation coalition" will advance the audit, management, and introduction of prompt and effective legal mechanisms of the confiscation of russian sovereign assets. We are grateful to our Western partners for their help, but we think that foremost, it is russia, not Western taxpayers, who should pay for the damage caused by the war", – said ICUV Co-founder Olena Halushka.
In the view of the participants, the main question is not whether to confiscate these assets, but how to do it legally. Especially given that most countries do not have legal mechanisms to confiscate these assets.
Among the possible uses of russian assets, the option of using them to insure future investments in reconstruction was also discussed. If investors are afraid to come to Ukraine, these assets can become a guarantee of the safety of their investments.
As part of the meeting Tetyana Khutor, Head of the analytical centre "Institute of Legislative Ideas" presented the analytical brief "Confiscation of frozen russian assets in favour of Ukraine: What it takes" developed by her think tank for ICUV. She named five steps to be taken to confiscate russian assets in favour of Ukraine successfully:
I step – Keeping frozen assets in a special escrow account until they are transferred to the Compensation Fund.
II step – Introducing domestic legislation by partner states that allows for the confiscation and transfer of russian assets to Ukraine.
III step – Channelling the proceeds from russian assets as well as taxes levied at special rates to compensation and reconstruction.
IV step – Launching a Compensation Mechanism, with the possibility of replenishing the Fund with russian assets confiscated in accordance with a multilateral international agreement.
V step – Criminalising sanctions evasion and providing for financial penalties and civil confiscation of criminal assets.
With this discussion, ICUV with partners, started a large worldwide advocacy campaign, MAKE RUSSIA PAY, aimed to highlight the topic of confiscation of russian assets. It includes advocacy events, roundtables and high-level meetings, as well as a creative component – digital exhibitions and art events in decision-making centres.
The event was organized by ICUV in cooperation with ANTS– National Interests Advocacy Network and  AntAC.
This closed-door discussion "Confiscation of Russian State assets in favour of Ukraine: Mechanisms and Action Plan" conducted by ICUV as part of its project implemented under the USAID/ENGAGE activity, which is funded by the United States Agency for International Development (USAID) and implemented by Pact. The contents of this event are the sole responsibility of Pact and its implementing partners and do not necessary reflect the views of USAID or the United States Government.
The ANTS project "Russian Assets as a Source of Recovery of the Ukrainian Economy" is implemented in cooperation with the National Democratic Institute (NDI) with the financial support of the National Endowment for Democracy (NED)