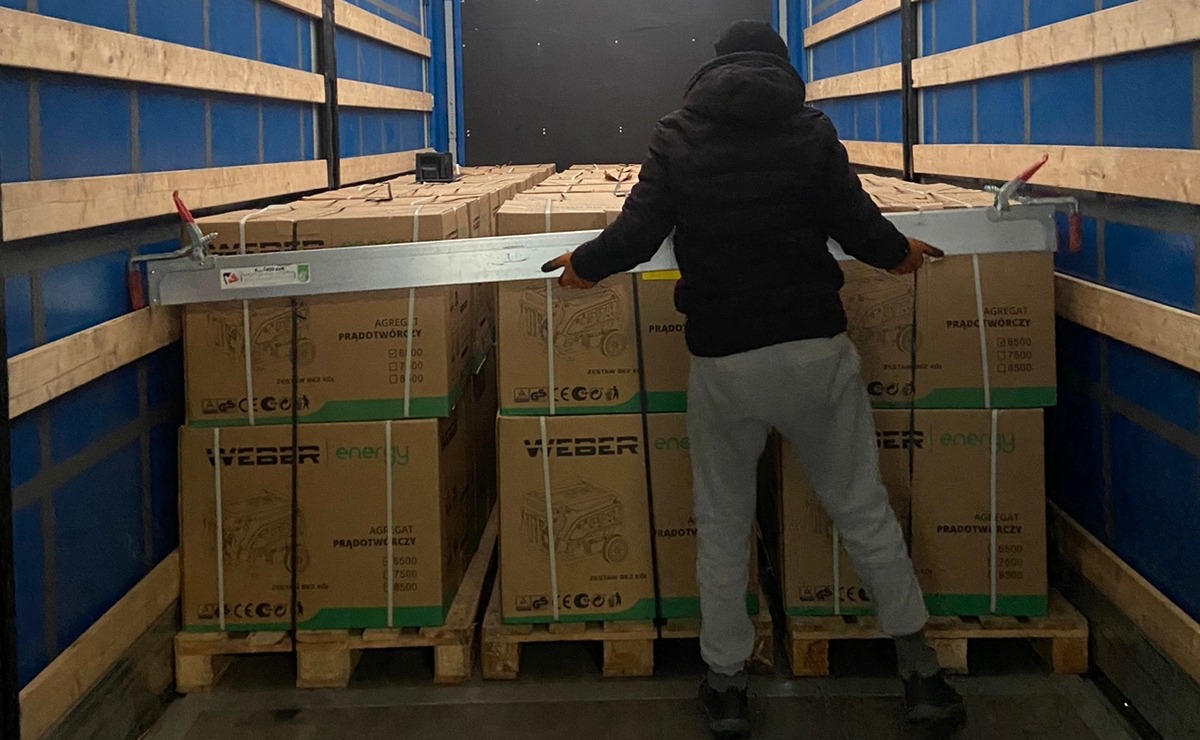 Within the framework of the joint Ukrainian-French initiative "Light during winter" 55 generators have already arrived in Ukraine.
"8 generators with a 9.5 kW capacity were initially delivered. We recently received a second delivery of 47 generators, each with a 5 kW capacity. According to Kateryna Musienko member of the National Interests Advocacy Network "ANTS" two of them will be distributed to 23 localities ".
The generators will be sent to the following communities: Khotynska, Sadivska, Lebedynska, Krasnopilska, Baranivska, Volitska, Berezhanska, Tulchynska, Chortkivska, Trostyanetska, Nedrygailivska, Pokrovska, Pidgorodnenska, Dubovykivska, Apostolivska, Novgorod-Siverska, Novobasanska, Poromivska, Horodnytska, Okhtyrska, Zolochivska , Drohobytska and Kremenchutska.
"The third stage of the initiative will take place at the end of the month, when we expect the most supply, Kateryna Musienko says. – In general, we anticipate that approximately 400 generators will be distributed to Ukrainian communities as part of the project. However, the final figure will be available closer to the end of January".
All generators will be delivered to communities with which "ANTS" collaborates as part of the project "Strengthening Communities For Ukraine's Victory and Revival", which includes 30 communities from ten Ukrainian regions.
We will remind that "Light during winter" is a joint initiative of the united network of parliamentarians, including the EU: "United for the sake of Ukraine", in cooperation with the National Interests Advocacy Network "ANTS", United for Ukraine and the French organization "Stand with Ukraine". The idea was born during an advocacy trip of the "United for Ukraine" network to Paris. Its goal is to attract partners who will donate generators to Ukrainian communities to help survive the winter with warmth and light.
This project "Strengthening Communities For Ukraine's Victory and Revival", "Strengthening Public Trust" USAID/UCBI III is implemented with the support of the United States Agency for International Development (USAID)