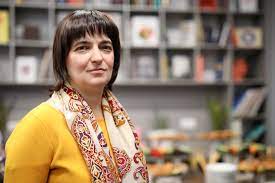 Within the framework of the joint Ukrainian-French initiative "Light in Winter," eight Ukrainian communities will receive generators: Novgorod-Siverska, Novobasanska, Okhtyrska, Bilopolska, Apostolivska, Khotivska, Poromiska, and Hordnytska.
We would like to remind you that this project is a joint initiative of the united network of parliamentarians, including the EU: "United for Ukraine", in cooperation with the National Interests Advocacy Network "ANTS" and the French organization "Stand with Ukraine". The concept emerged during a "United for Ukraine" advocacy trip to Paris. Its goal is to attract partners who will donate generators to Ukrainian communities in order to provide warmth and light during the winter.
National Interests Advocacy Network "ANTS" is an organization that first and foremost brings together people who care deeply about their country and its citizens. Knowing about the power outage, we put our efforts and connections to use. They turned to the French municipalities. 32 city halls responded, and the first eight generators were purchased. They are currently in Lublin. Another 28,000 euros was collected by municipalities, and we are now looking for a place to buy generators, which we will soon deliver to other communities with which we work as part of the "Community Restoration" project, which includes 30 communities from ten regions of Ukraine. According to Nataliya Fedorovych, an expert of the "ANTS" Network, all of them were either under occupation or were hit by airstrikes. – Generators will be distributed to various institutions, including schools, social service organizations, and medical facilities. All generators have a medium power rating of 9 to 10 kilowatts, which is sufficient to power the activities of social, educational, and cultural institutions".
And it all started with activists' appeals to the Association of Municipalities of France.
"We recorded a video address to French municipalities by the heads of our Ukrainian communities from ten regions. This appeal to help our communities survive the winter was heard by their cities thanks to their Association of Municipalities. We now have the support of 32 municipalities. People are constantly joining us. We even want to form partnerships. The first such meeting is scheduled for Tuesday in Zhytomyr Oblast".
The initiative will be expanded and continued.
"Not only do we work with communities as part of the project, but also their neighbors," – she says.
More in the video: