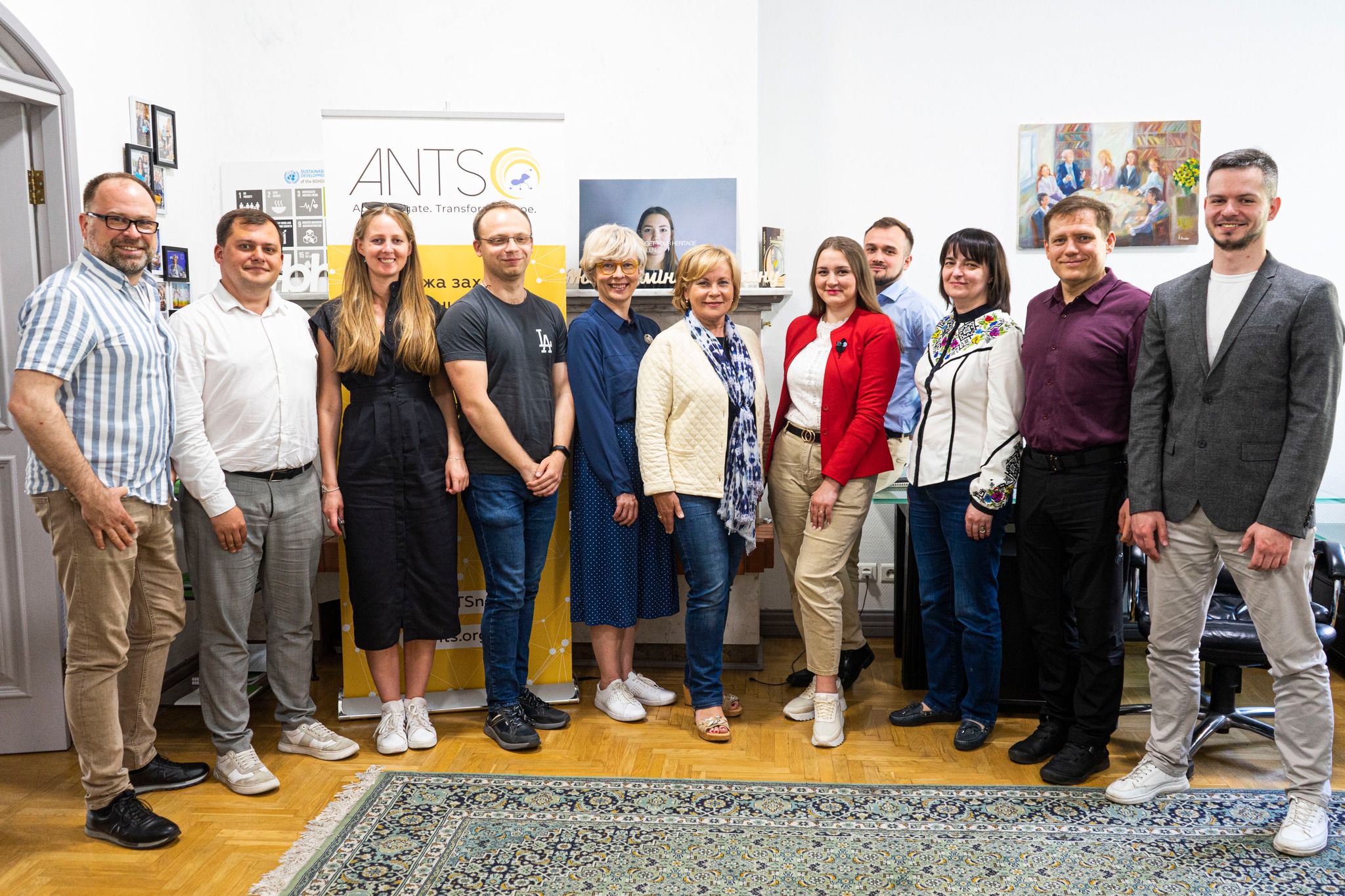 Another meeting was held within the framework of "ANTS European Studios". This time, the youth spoke with Rasa Juknevičienė, vice-president of the European People's Party group in the European Parliament, former head of the NATO Parliamentary Assembly, and Minister of Defense of Lithuania in 2008-2012.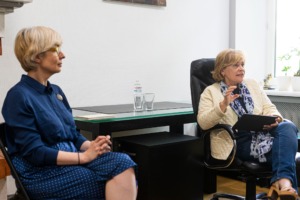 "And I am still under such a huge impression after this meeting that I will probably be in a weightless state for another week. Rasa Juknevičienė is an official of great importance. At the same time, this is a person of such softness, charisma, femininity, and cordiality that it is simply incredible. I always thought and said somewhere that the most important thing in a person is kindness and love. The main thing in a person is the energy that he radiates, and then it is already translated into deeds," says the coordinator of "European Studies," Olena Sas.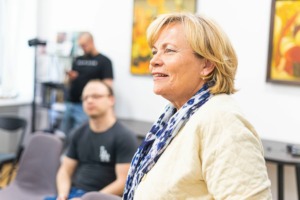 During the meeting, those present talked about NATO, about Europe, about the common history and past, and about the common future. The topic of corruption was also touched on.
"There were very cool questions from the participants, and Mrs. Rasa noted it," Sas notes and adds:
"The most sensitive moment that just broke me was this: I thanked Rasa, the Lithuanian people, and the European community for their help and support. She said that without their help and the courage of our defense forces, we would hardly be able to sit here and have a conversation. Rasa replied, "No, I cannot accept this, thank you. I am thanking you; we are thanking the Ukrainian people for what you are doing." And there were tears in her eyes. When I heard and saw it, I already had a lump in my throat."
The event is held within the framework of the "MATRA"/"Key principles of Ukraine's effective path to the EU: monitoring, cooperation, education" Program project.
Additional Information:
ANTS European Studies is a unique approach to educating promising Ukrainian youth, immersing students in the theory and practice of European integration.
It consists of a combination of lectures by leading European and Ukrainian experts, intellectuals, and practitioners, recorded in Bohdan Gavrylyshyn's apartment, from which a distance learning course is formed on an open educational platform, and further live meetings of the most successful students in face-to-face format with lecturers.
The value of this combination lies in the listeners' in-depth and step-by-step understanding of the specifics of the work of European institutions, their effectiveness, their connections with national management systems, the EU budget, and fiscal procedures, as well as the activities of various markets, innovation ecosystems, the latest developments in the fields of defense and security, etc.
An important component of the training is also the familiarization visits of students to Europe and internships, as well as possible further work in the Ukrainian central authorities and analytical centers of Ukraine for the implementation of our country's effective European integration progress.
European studies are part of a larger plan of the NGO National Interests Advocacy Network "ANTS" to form and nurture a new state elite, a network of new-generation specialists who will work for the good of Ukraine as part of state and civil institutions.