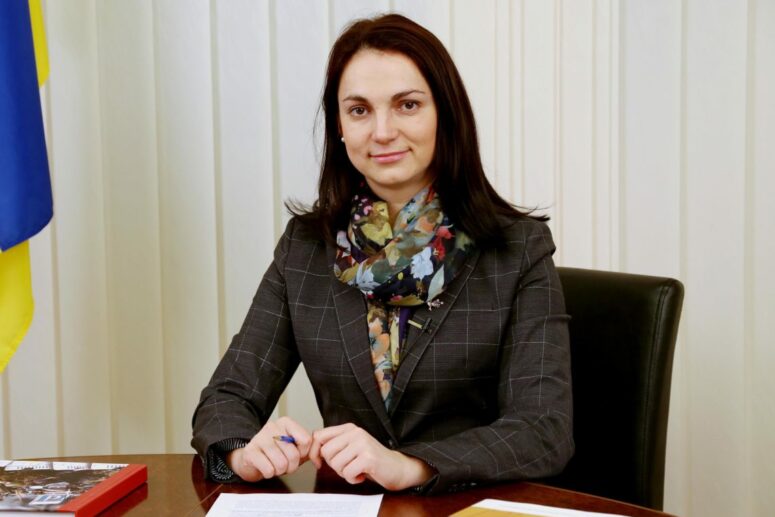 In the 21st century Ukraine has a special mission – to defend democracy. By restoring territorial integrity, we are restoring global security architecture, which was broken.
This was emphasized during the Ukrainian Congress Committee of America by Hanna Hopko, the head of the National Interests Advocacy Network "ANTS".
"I'm sure that Ukrainian Arm Forces is de-facto European Arm Forces. It's not putin's war.  It's a russian war against Ukraine because Ukrainian victory means not only full restoration of territory, integrity and sovereignty in the international recognised borders 1991. It's also important to deimperiolise our neighbor. And let's me at the end to remind us, that in 1991 when Soviet Union's desintegration was a defeat of communism, but not a russian imperialism. So now it's time for bravery and helping Ukraine also to defeat this russian imperialism. I don't trust russian opposition which is convincing the West that it's time to believe that russia could be democratic and they are never condemned a genocide".
The leader of the "ANTS" thanked the American people, the American society for the highest level of support for the Ukrainian struggle and added:
"I would like to see more from the National Security Council. To see more political will to help us with fighter jets, like F-16, ATACAMS and air defend system. Because what we have seen now? How authoritarian regime, how Iran is helping russia by providing drones to destroy critical infrastructure before winter to create the conditions for energy collapse in Ukraine. So this is what we predicted in June during our visit asking US to provide more NASAMS and airs defend system. So I agree with Ben Hodges that Crimea is an achievable goal for next year and the more western support we receive – the faster we return control over Ukrainian territories. And it's now just about returning Ukrainian territories back, it's about saving lives. Because what is happening in the occupied territories? What we have seen in Izyum. It's genocide. This is why it's really important to receive faster support".
Hanna Hopko emphasized the importance of uniting global democracy and helping Ukraine in preventing authoritarian regimes from undermining democracy.
"You discuss the Ukrainian victory. For me victory is about justice and it's about the future of kids, for example, my daughter and the daughter of my colleagues. They will never fight with russia because we will see similar processes what happens with Soviet Union. I think the best security guarantees for Ukraine, besides NATO membership, is also to see international tribunal happening and reparations and also the right of self-determination of indigenous people. You've seen the appeal of Ukrainian President to indigenous people, people's living in the territories suffering from russian policy. And recently Ukrainian Parliament adopted some important statements, one of them about not recognising of occupation of Chechen Republic and also with the north territories of Japan, when they condemn occupation of these territories. – she said during the speech. – So I think victory of Ukraine open the opportunity for our neighbours like Moldova to restore their territory integrity and Georgia, Belarus. And this is why I think US should demonstrate tougher position helping to bring more weapons to Ukraine, to help Ukrainian Arm Forces".