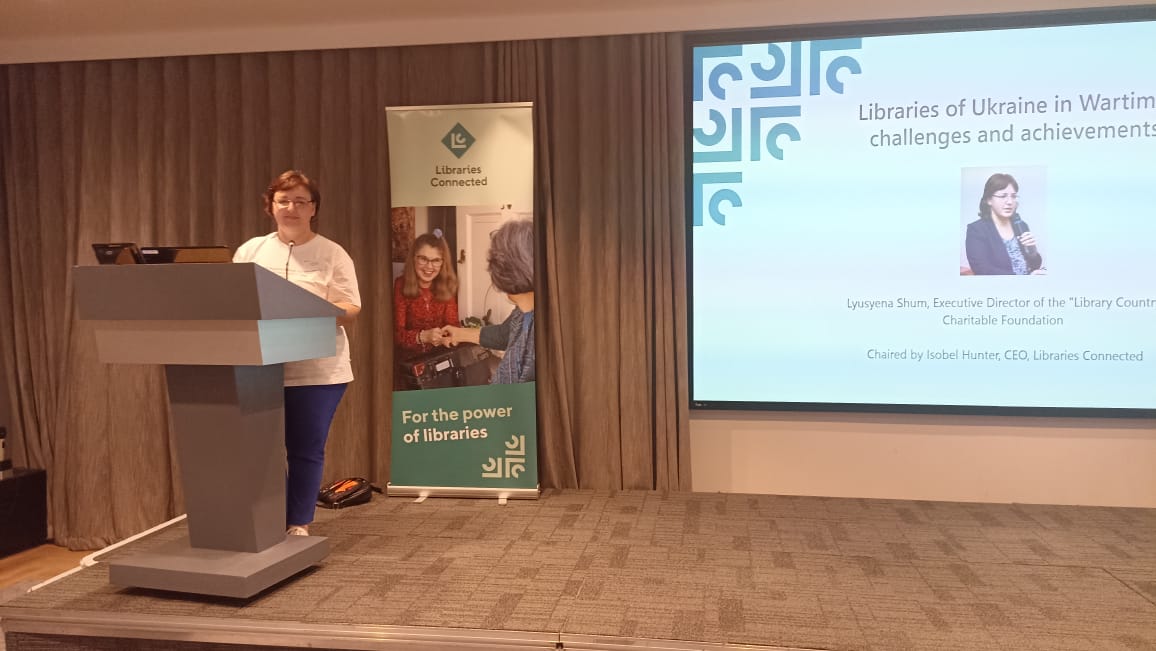 Liusiena Shum, a member of the "ANTS" Network, became the guest of honor at the annual British conference of the library association "Libraries Connected Annual Seminar 2023 – Connecting Communities".
"This is an event where every year librarians from all over the United Kingdom of Great Britain gather. There are representatives of various state institutions. Here, the library community shares experiences and best practices. I became a guest of the "International Cooperation" section. She told her British colleagues about the challenges and problems faced by Ukrainian libraries during the full-scale invasion, about the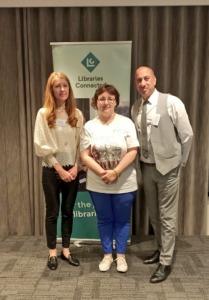 repeated destruction of Ukrainian books by the invaders. I told them about the general situation in our country so that they were in the context of all the events," says Liusiena Shum. She also shared successful cases and told what contribution the country's libraries are making to bring victory closer: they support the military and internally displaced Ukrainians, organize volunteer headquarters, collect humanitarian aid for the affected regions, etc. In addition, librarians are not behind in cultural diplomacy. They actively speak at conferences, communicate with colleagues, and fight against russian propaganda inside and outside the country. russia is currently destroying everything Ukrainian in the occupied territories – books, schools, and culture in general. It strikes not only critical objects, but also cultural infrastructure.
Also, during her speech, the expert emphasized that Ukrainian victory is in the interests of the whole world, and in order to accelerate it, it is necessary for Ukraine to receive all the necessary help to liberate its territories and weapons and be invited to the North Atlantic Alliance.