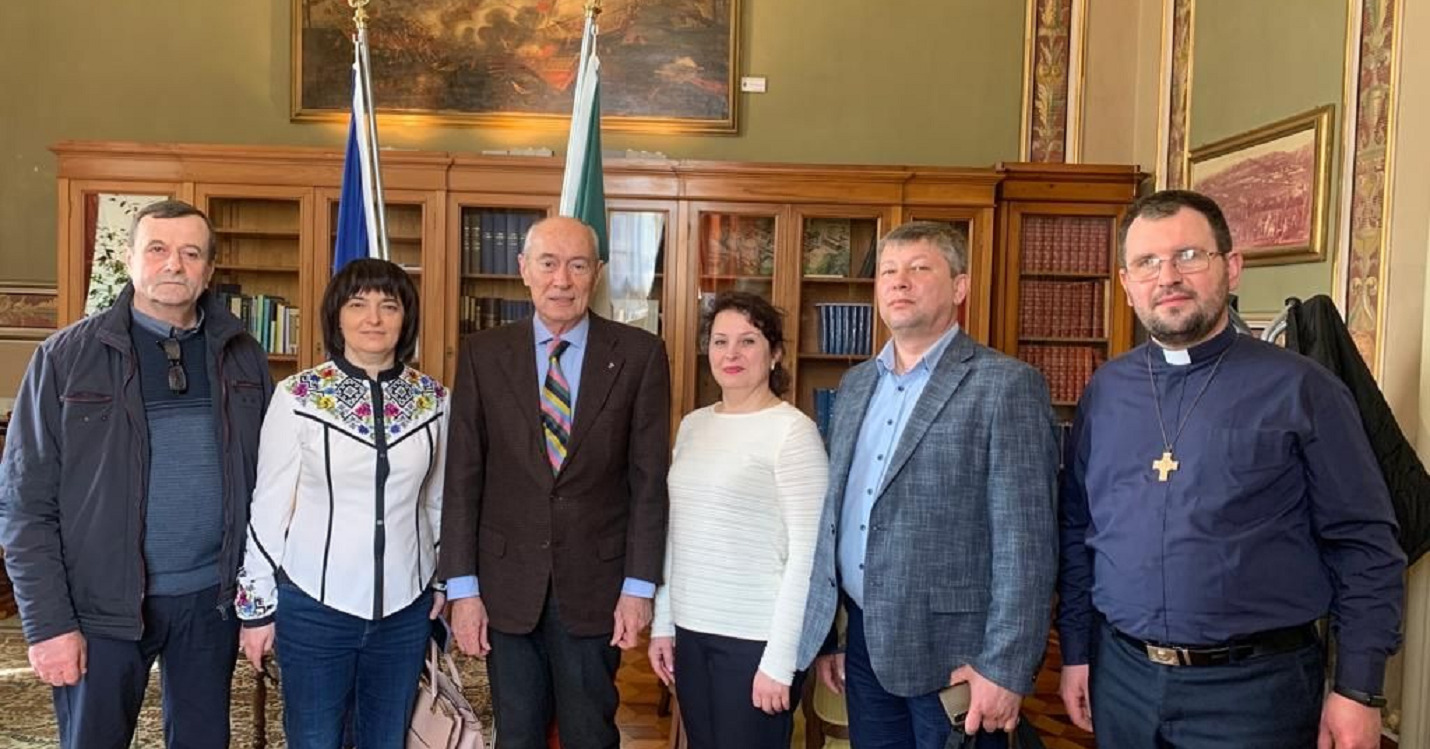 The National Interests Advocacy Network "ANTS" together with the International Center of Ukrainian Victory organized an advocacy trip to Italy for representatives of three territorial communities.
Mayor of Novgorod-Siversk city community of Chernihiv region Lyudmila Tkachenko, head of Novobasan united territorial community of Chernihiv region Mykola Dyachenko, head of Shaba community Pavlo Petrenko and Maksym Ryabukha, assistant bishop of Donetsk Exarchate of UGCC are currently in Italy.
The head of the project, Nataliya Fedorovych, who is currently in Italy together with the heads of communities, said that dozens of meetings and communication with journalists are planned.
The first meetings were held with representatives of the authorities of Turin and prof. Giorgio Roth, the president of the Engineering and Architecture Institute of the University of Genoa.
Possibilities of rebuilding communities, improving the quality of education, and cooperation in the business sphere were discussed. Leaders of Ukrainian communities talked about russia's aggression and why it is important to support and help Ukraine in this war.
The advocacy visit was organized by the public organization "ANTS" Network with the aim of helping Ukrainian communities to resist during the war and to find partners abroad for reconstruction and exchange of experience.
In times of war, partnership and friendship with European municipalities is an important tool that will help rebuild Ukrainian communities.